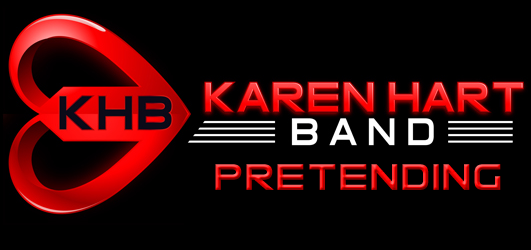 2018 Pretending Tour!
Current Schedule
Previous Appearances
Sat
Jul 21
Tribute Island, Hall of Fame Stage
2:00 - 3:30p
This event features the most celebrated tribute acts from across the Midwest playing a wide variety of the most popular music of the last half century. It all takes place at Simmons Island on Kenosha's beautiful lakefront as the Kinks would say, "all day and all of the night!". Tribute Island is a joint venture between Happenings Magazine, and Kenosha's Area Convention & Visitors Bureau boasting 50 + bands on five stages. There will be food vendors offering a wide variety of cuisines, as well as exhibitors and activities for concert goers.
We are on the Hall of Fame Stage!
Simmons Island: 5001 Simmons Island Drive, Kenosha, WI 53140 - Map

Fri
Aug 24
Worth Days Fest
7:00p - 8:30p
We are back at Worth Days Fest! Come out and ROCK with us, then hang around for Maggie Speaks!
For more information click here for the fest web site! The fest is located at Altman Park, 115th and Harlem, in Worth.
7424 W. 115th Street, Worth, IL 60482 - Map

Sat
Aug 25
Tailgaters - Bolingbrook
8:30p - 10:00p
Come out and ROCK with us at Tailgaters in Bolingbrook, have a bite to eat, dance it off then hang around for Dirty Talk! Dirty Talk is a band (smiling...). Sound like a plan?
For more information call click (630) 679-1994 or click here for their web site!
Tailgaters Sports Bar & Grill, 431 West Boughton Road, Bolingbrook, IL 60440 - Map

Sat
Sep 22
Flowers for Hope Fest
8:30p - 9:15p
The fest keeps getting bigger and bigger...........Come out and support this great fund raiser. All proceeds go to the Breast Cancer Research Foundation. Sponsored by and located at Violet Flower Shop with a full day of fun and activities! Split the pot and various raffles with great prizes. Dunk tank, clowns, face painting and lots of fun for the kids. Burgers, hot dogs and soda with live entertainment all day! Hey! That's Us!
6704 W. 16th Street, Berwyn, IL 60402 - Map
Check back for schedule updates!
Previous Appearances
All contents © 2007-2019 Karen Hart Band

www.KarenHartBand.com

Press Ctrl-D To Bookmark Now!

Web site Design By: Karen Hart